Spanning along the coastline of Olympic National Park, La Push Beach is a glorious spot with views over sea stacks, waves crashing against the beach, and impressive views from every clifftop.
Made famous by Twighlight, La Push Beach can be fairly popular – it's actually split into three beaches – but it's so long that there are plenty of places you can visit to find a hidden spot.
You'll find rainforest hiking trails, epic coastal viewpoints, and fascinating local culture in the local area!
Exploring La Push Beaches
---
La Push has been populated by the Quileute People for thousands of years; it's the largest community in the Quileute Indian Reservation.
In 1899, after a couple of treaties were signed between the group and European settlers, a one-mile square reservation was established here, and it remains a remote community today.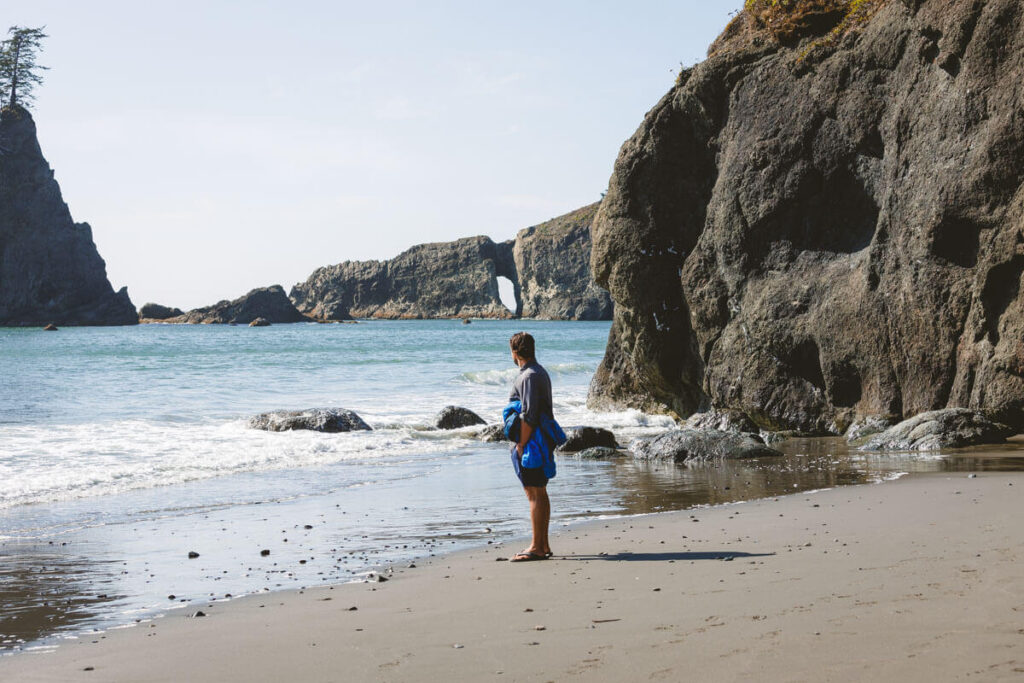 However, concerns about global warming and flooding have been brought forward in recent years due to its proximity to the coast.
Therefore in 2017, work began to bring the community to higher ground.
La Push Town
La Push Town is tiny, with just a few resorts, a tranquil marina, and a fish hatchery.
There's also a small museum about the Quileute Tribe, where you can learn about their language and customs, plus the move to higher ground in 2017.
Forks
Forks, located about 15 miles from La Push Beach, is a sleepy town that's found fame for being the setting of Twilight, a popular book and film series about vampires.
Author, Stephenie Mayer, said that she was enthralled by the area around Forks and knew that its enigmatic rainforests and often gloomy weather would be the ideal setting for a vampire series.
You can take in the town by doing a self-guided tour which visits the various filming locations!
Other attractions in Forks include various museums and hikes in the nearby Hoh Rainforest. There is also a good range of restaurants and places to stay here.
---
RELATED: 10 Awesome Washington Coast Towns You've Got to Visit!
---
La Push Beach 1
As La Push Beach is so long and broken up, it consists of three beaches! All unimaginatively named (but stunning).
The first beach is situated by La Push; sometimes, it's simply called "La Push Beach."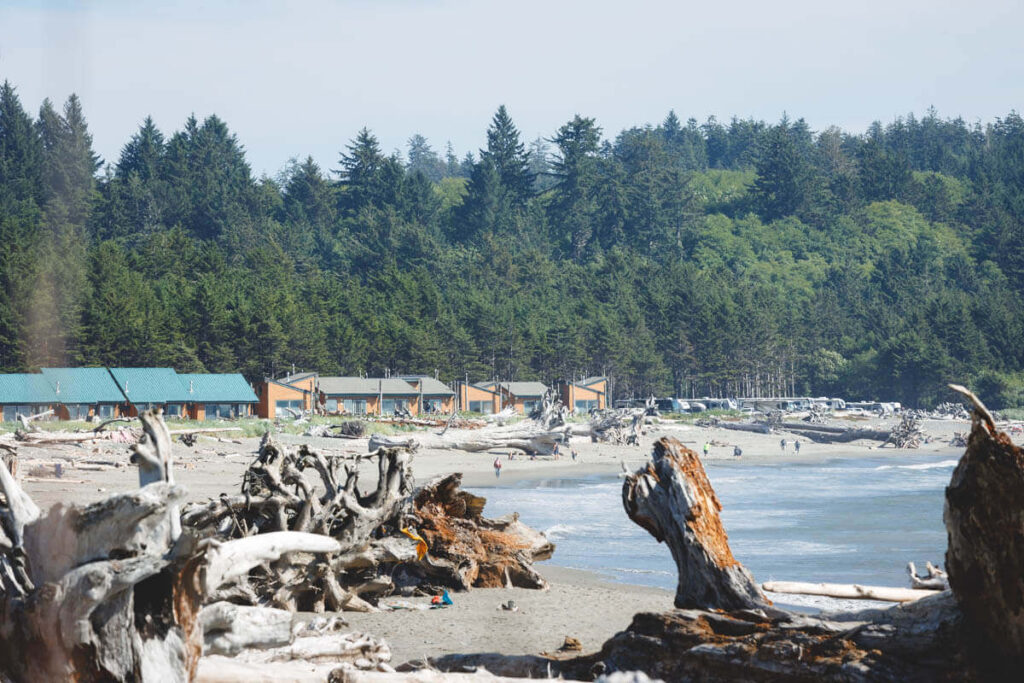 It's easy to reach from the town, and there's a parking lot right by the sands. Enjoy gorgeous vistas of sea stacks and a collection of rock pools.
La Push Beach 2
Although La Push Beach 2 is a little more difficult to reach than the main La Push Beach, it's actually more popular—one of the most popular beaches in Olympic National Park!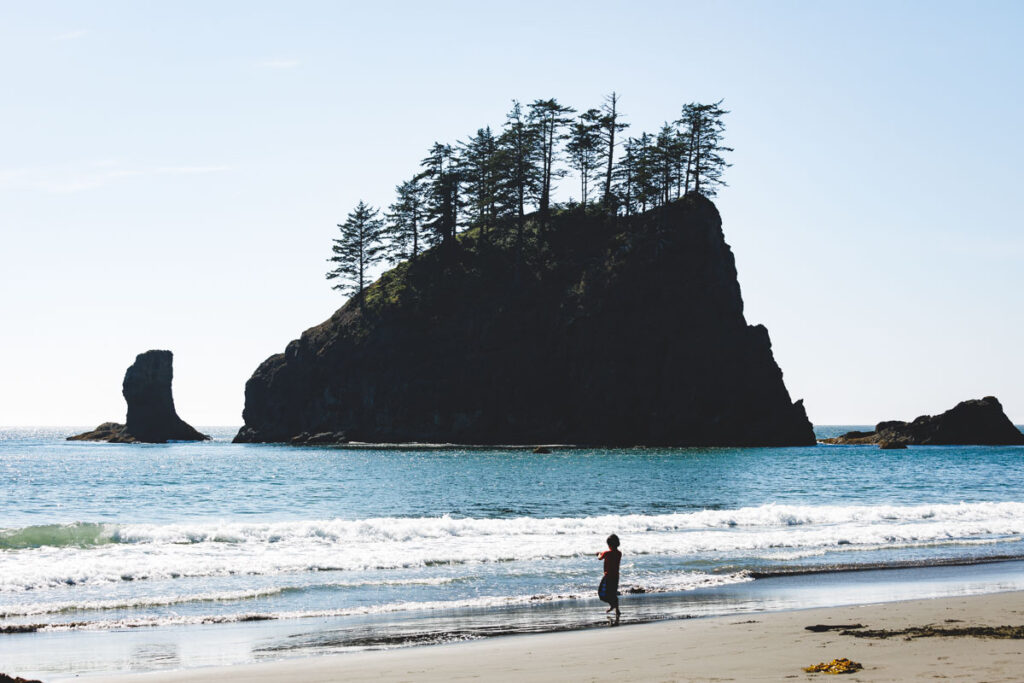 The nearest parking lot is an easy ¾-mile walk, with some incredible views along the way.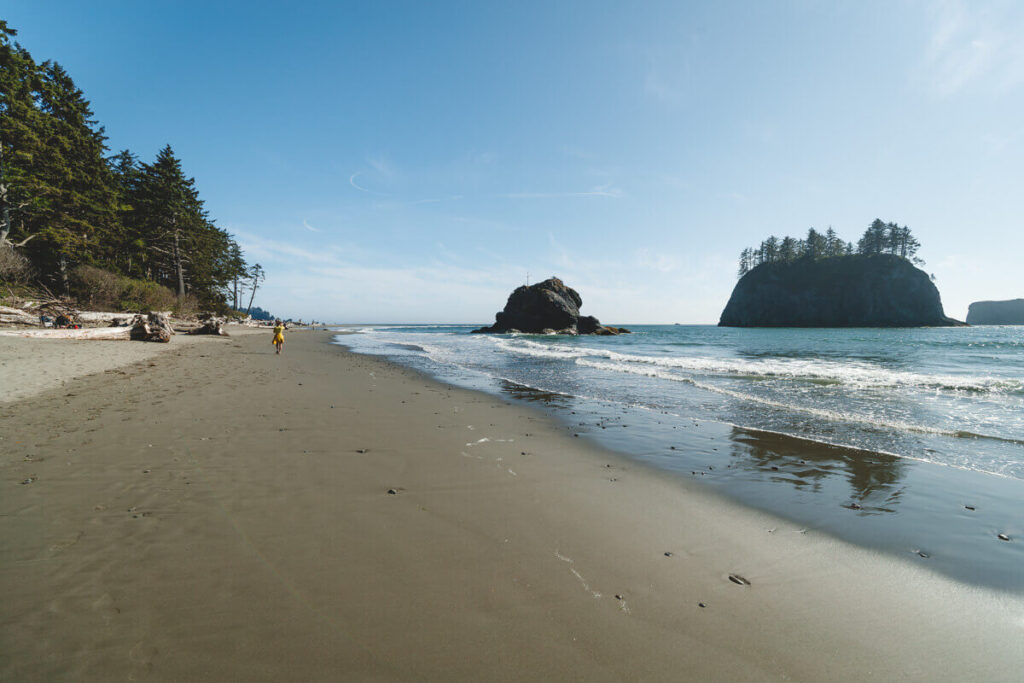 The beach spans two miles and has crashing surf waves and huge sea stacks tower into the sky. Plus, there's a campground so you can stay overnight. Make sure you grab your permit a read up on what to know about camping on Second Beach before heading out!
La Push Beach 3
La Push Beach 3 is much more remote, with a 3.6-mile round-trip hike, but its glorious isolation makes it a wonderful place for those seeking beach solitude.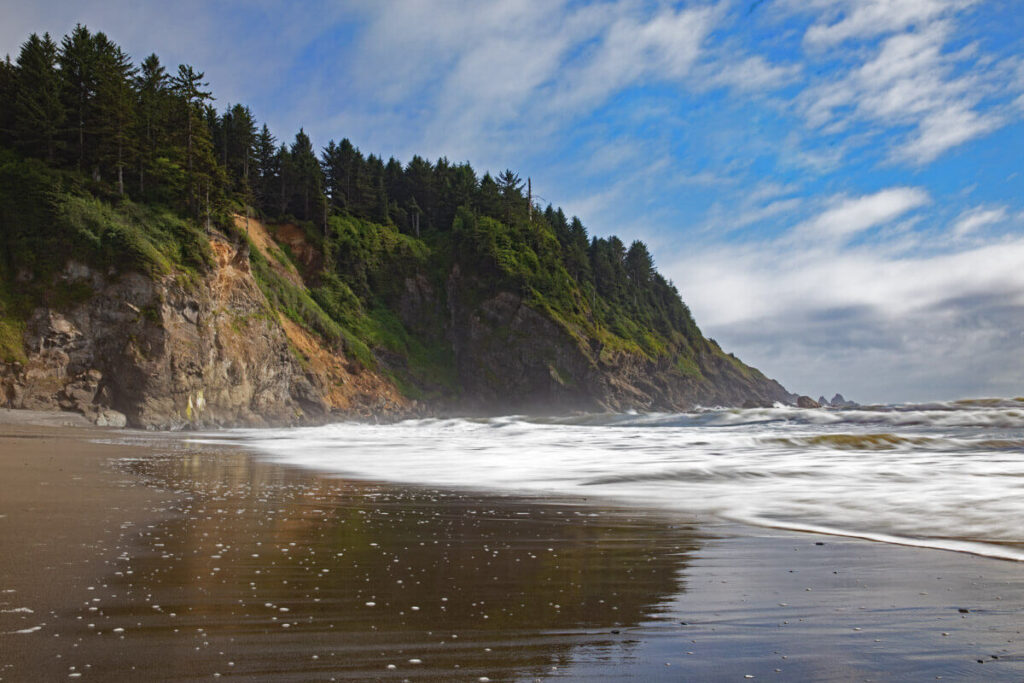 There are some places to camp here, and you can take in incredible coastline views.
If you're camping at Second or Third Beach, be sure to grab your permits before pitching your tents. You can check here, click "south coast" for the correct area.
---
RELATED: 9 Incredible Olympic National Park Beaches to Explore
---
Surfing at La Push
While there are better places to surf on the Pacific Coast, there can be some good swell in La Push during summer and early fall; although it's very dependent on the day, and it's best not to plan an entire trip here around surfing!
There's also some surfing available at Cape Flattery to the north.
Nearby Rialto Beach and Hole in the Wall Hike
Distance: 3.3 miles
Type of Trail: Out & Back
Difficulty: Moderate
Elevation Gain: 108 ft
This under four-mile out-and-back route traverses from the Rialto Beach Parking area to the famous Hole in the Wall naturally-carved sea arch.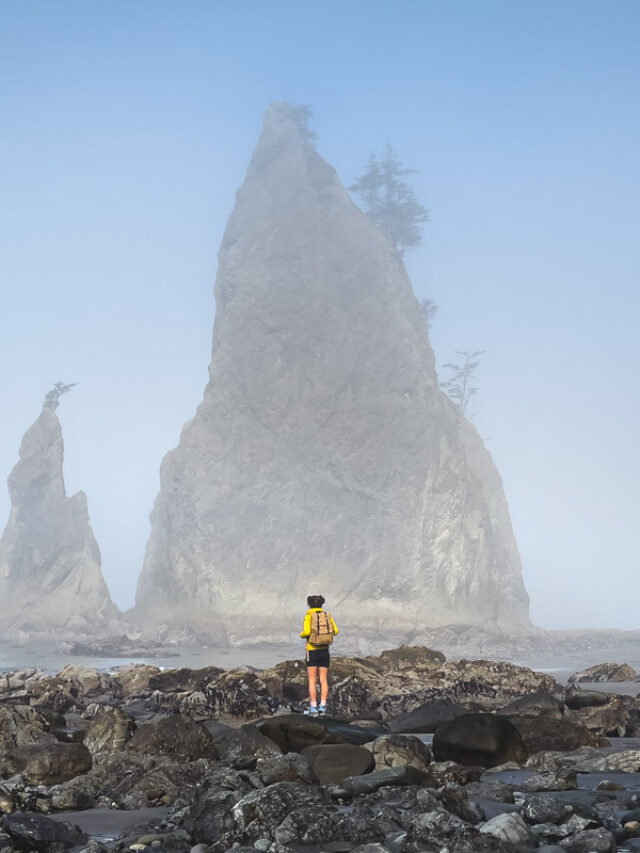 On the way, you'll spot James and Little James Islands and have the chance to see plenty of wildlife, including even otters, sea lions, and, if you're fortunate, whales in the water!
---
READ MORE: Hiking Rialto Beach to Hole in the Wall in Olympic National Park
---
Mora Campground
Mora Campground is one of the best places to stay in the area. With 94 sites, Mora Campground offers prime location over this spot of coastline.
There are toilets, potable water, and picnic areas available. You're only about a 15-minute drive to La Push Beaches from here.
---
RELATED: Where to Stay in Olympic National Park, Washington
---
La Push Beach is a glorious part of Olympic National Park, and whether you want to hike, surf or camp – or even learn about vampires—there's so much to do here!
We hope this helped you plan your trip to La Push Beaches!
More Around Olympic National Park
I've been perpetually traveling and living around the world for years but it's hard to beat Washington and the PNW. After years of road-tripping the area, I guess you can say I know it pretty well! When I'm not writing guides for you, you can catch me somewhere petting a dog, attempting to surf, hiking a volcano, or stuffing my face with bread and cheese.