If you're visiting the biggest city in Washington, you might want to check out these incredible Seattle tours!
Some take in the city's history and culture, whereas others are tours of the gorgeous nature around the city.
Whether you fancy learning some stories about Seattle's foundings, hearing some chilling ghost stories, taking in the city's food and drink scene, or making a day trip into one of the nearby national parks, take a look at this list of Seattle tours for things to do in the city!
Best Seattle Tours
---
1. Seattle Tour Beneath the Streets
Experience Seattle's history at its finest by taking in Pioneer Square in this Seattle beneath the streets tour. You'll explore the city's oldest area and venture underground into the 120-year-old subterranean pathways.
One of the best ways to learn about this city's history, this walking tour is a comprehensive dive into Seattle's beginnings as a city and will give you an insight into Seattle today.
2. Three-Hour Seattle City Tour
If you want to see the best parts of Seattle, take a look at this premier three-hour Seattle city tour, which traverses the city center and offers a complete grounding of the metropolis and its culture.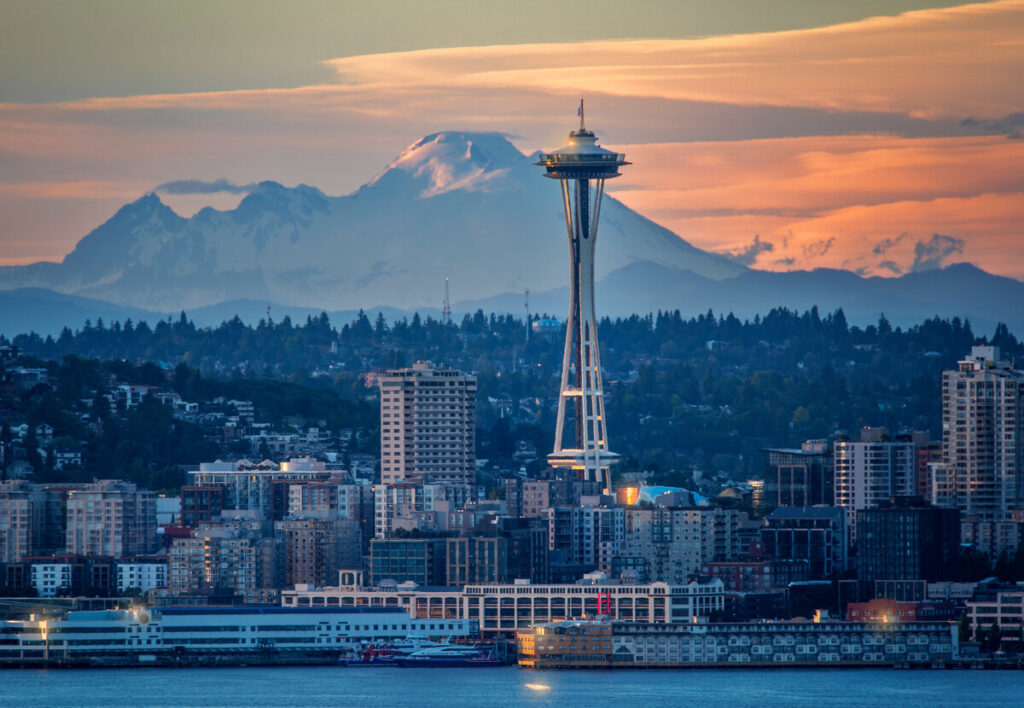 You'll travel around the city in a minibus, stopping at up to 17 points of interest, including landmarks like the Space Needle, Pioneer Square, and the Pike Place Market.
3. Chef-Guided Food Tour of Pike Place Market
If you love food, this is a tour for you! Pike Place Market is one of the top culinary locations in Seattle. However, it's best to explore it with a local – or even better, a local chef!
That's precisely what Pike Place Market food tours offers. If you want to try the world's best mac and cheese (or so they say!), rich Greek yogurt, and incredible truffles, this is the tour for you!
4. Mount Rainier Seaplane Tour from Seattle
Ascend high up into the sky on this glorious seaplane tour, where you'll view one of Washington's best mountains. You won't be able to take in these views by any other form of transportation.
You'll take off and land on the water, enjoying incredible views of Puget Sound and making out the outline of Mount Rainier in the distance. As you soar in the sky, you'll listen to the pilot's narration!
5. Seattle Sailing Harbor Tour
Fancy taking to the water? If you're the outdoorsy type, you can see the city from another angle with this Seattle sailing harbor tour.
The two-hour child-friendly trip takes in Puget Sound, with 360 views of the city and its beautiful natural surroundings. Sit on the deck, enjoy the harbor views, or learn a little about sailing yourself!
Alternatively, if you'd instead enjoy a sunset as you sail, take a look at this evening colors sunset sail tour. You'll enjoy the same epic views all lit up in a golden glow and hopefully see a spectacular sunset too!
---
RELATED: 45 Outdoorsy Things to Do in Seattle, Washington!
---
6. Seattle Walking Ghost Tour
If you're interested in Seattle's dark history, take a look at this ghost tour. This is a Seattle city tour with a difference—on it, you can take in some of the city's most haunted sights, seeing creepy alleyways, abandoned monasteries, and eerie cemeteries.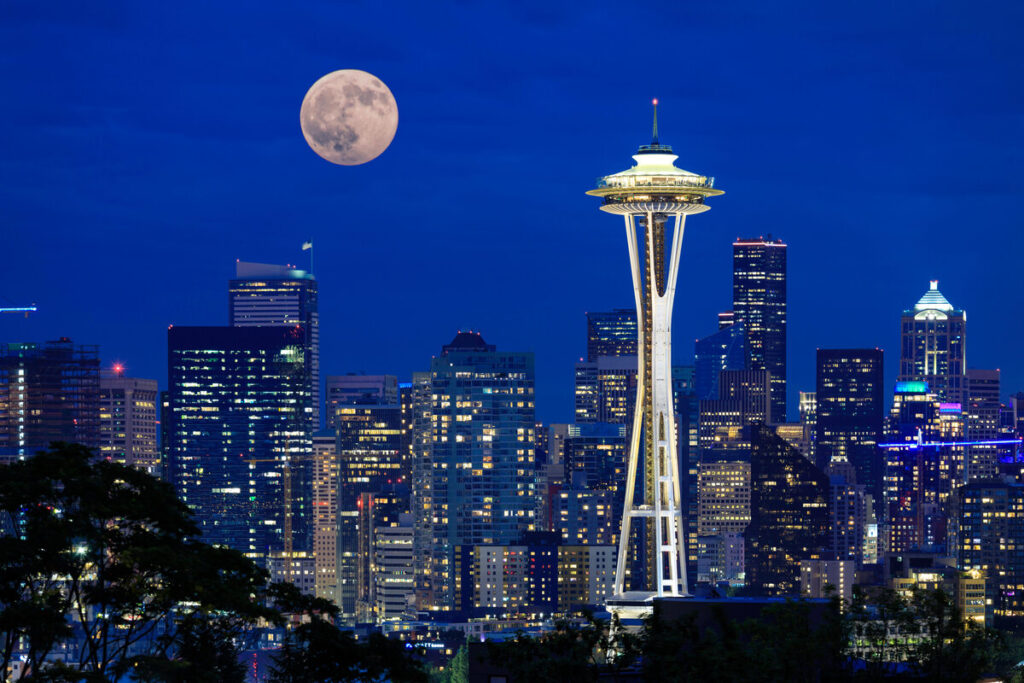 As you go, your guide will tell stories that make your hair stand on end!
7. Seattle Donut Tour
Seattle is famous for its donuts, and this is the city's only donut tour! This two-hour trip around the city is all about the nation's favorite sweet treat.
You'll walk around the city with a local guide and visit some of the best donut spots on the way, finding famous stores and places tourists don't often go to. Just make sure you visit hungry!
8. Seattle Chocolate Tour
Don't fancy donuts? What about chocolate instead?
This Seattle chocolate tour takes place at the city's Pike Place Market, where you'll learn about the sweet treat and try different types of white, milk, and dark chocolate. It's a 2.5-hour-long walking tour where you'll take in some of Seattle's finest sweet treats!
9. Seattle Georgetown Brewery Tour
Head to one of the city's oldest neighborhoods and enjoy this Seattle Georgetown Brewery Tour. This was, once upon a time, the sixth-largest area for brewing beers worldwide!
On this tour, you'll explore three craft breweries and be guided through various tastings, which will be paired with food!
10. Seattle Sky View Observatory
This isn't a tour per se, but booking your Seattle sky view observatory ticket in advance is a great idea! Booking this ticket will enable you to skip the line and make your desired slot.
From the top of the sky view observatory ticket, located on the 73rd floor of Columbia Center, take in glorious vistas of the city and the surrounding areas.
11. Seattle Coffee Culture Walking Tour
Seattle locals love their coffee, and if you're partial to a cup yourself, take in this Seattle coffee culture walking tour.
This tour visits the city's best coffee shops, and you'll have a chance to try three different styles of coffee, getting an education about the roasting and coffee-making process as you go!
12. Mount Rainier Day Tour from Seattle
If you want to see the best natural landscapes of Washington state, this Mount Rainier day tour from Seattle is a fantastic way to take it in!
Take in the national park, with an initial visit to the interpretive center and then various stops at a few locations around the park.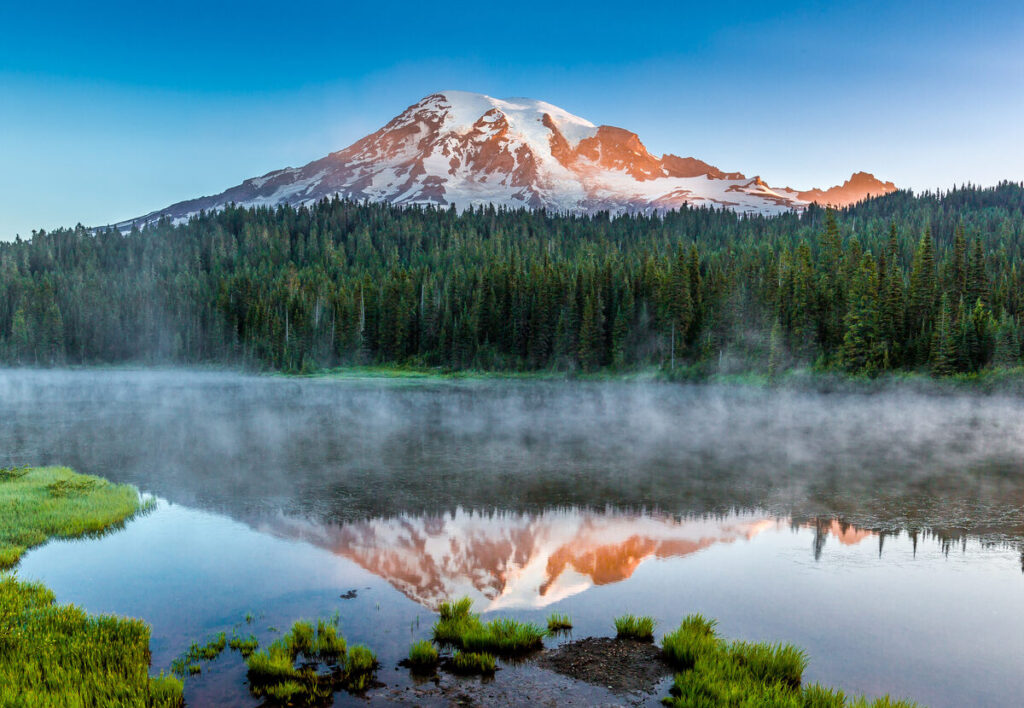 See Narada Falls and Christine Falls, walk through forests and take pictures in wildflower meadows. It's some of the Pacific Northwest's best nature, and it's all doable on a day trip from Seattle!
---
RELATED: 15 Epic Hikes in Mount Rainier National Park, Washington
---
13. Small-Group Olympic National Park Tour
Another incredible Washington national park, this small group Olympic National Park tour will seriously impress! This park encompasses beaches and mountains, so it's an incredible, well-rounded tour with many different landscapes.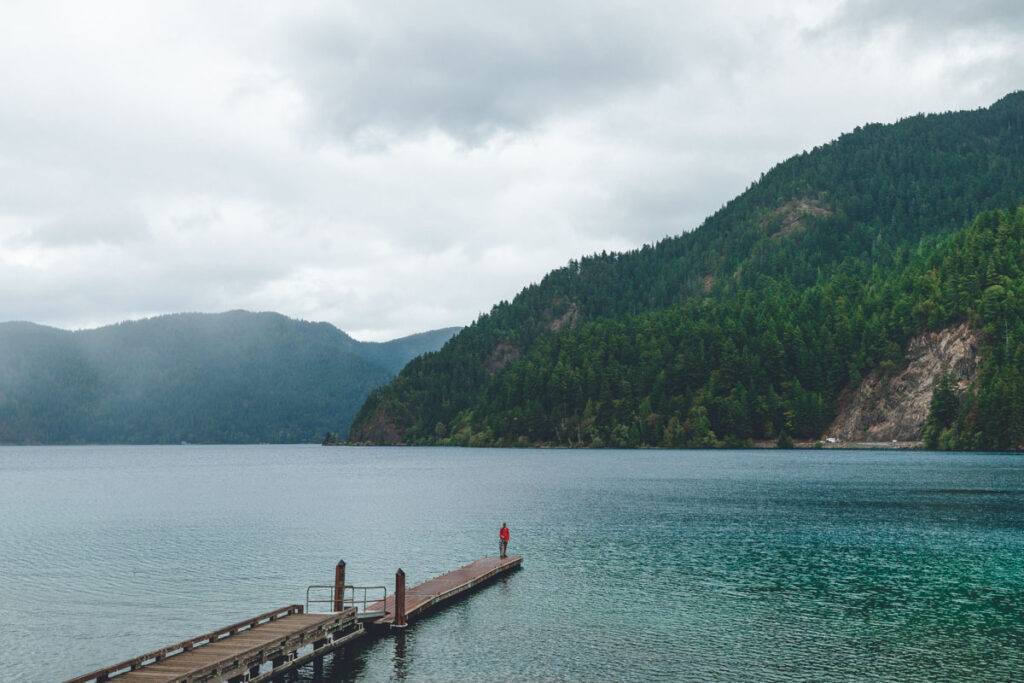 You'll see glorious Pacific Northwest temperate rainforests and sweeping beaches, with stops including Lake Crescent and Marymere Falls.
---
RELATED: 15 Best Hikes in Olympic National Park, Washington
---
14. Leavenworth Tour from Seattle
Leavenworth is one of the most adorable towns near Seattle. Replicating a German town in Bavaria, this town boasts incredible European-style buildings and an Alpine atmosphere. This tour of the city will take in its highlights.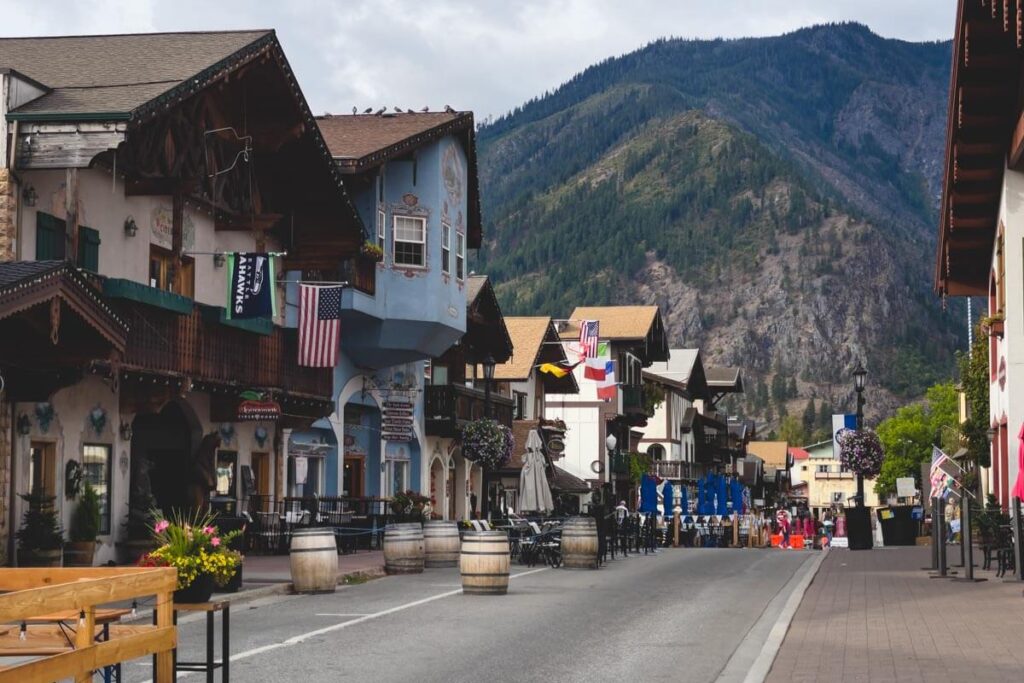 You'll have a guided segment of the tour where you'll learn about the town's founding and culture and some free time where you can explore at your leisure.
Try classic German food and drink or spend time browsing the shops and taking in the atmosphere.
---
RELATED: 11 Adventurous Things To Do in Leavenworth
---
15. Snoqualmie Falls and Seattle Winery Tour
Go chasing waterfalls on this incredible day trip from Seattle! This Snoqualmie Falls and Seattle winery tour takes in the incredible Lake Washington before driving to the 268-feet high Snoqualmie Falls – an absolute spectacle to photograph!
You can also hike down to the river and take a dip. Then, head to a family-run winery where you can sample some of Washington's best beverages!
---
RELATED: Snoqualmie Falls Hike: What You Need to Know!
---
There are so many incredible nature-based things to do in Washington, but don't miss its largest city too! There are quite a few attractions in the city, but taking some of these Seattle tours gives you an excellent overview of the metropolis. These tours are just a few of the best things to do in Seattle—there are endless possibilities!
Whether you want to learn about its history, try some great food and drink, including coffee and donuts, or take in some spectacular Washington scenery, you'll find something to love on this list of Seattle city tours!
I've been perpetually traveling and living around the world for years but it's hard to beat Washington and the PNW. After years of road-tripping the area, I guess you can say I know it pretty well! When I'm not writing guides for you, you can catch me somewhere petting a dog, attempting to surf, hiking a volcano, or stuffing my face with bread and cheese.